Invite the Outdoors in with a Custom Design Room Enclosure from Prestige Patios and Outdoors
✓ We're a Local Family Business with 10+ Years Experience
✓ Prompt Service to Toowoomba and the Darling Downs
(including Dalby, Warwick, Nanango, Gatton & Lockyer Valley)
✓ Quality Workmanship and Outstanding Value
✓ Get in Contact Today for a Free Quote
3 Benefits of Enclosing a Room
With our custom-design room enclosures you can now invite the outdoors in. Unwind under the natural light of a sunroom or frame natures spectacular view with a beautiful glass room enclosure. Whatever the purpose, you'll love what our room enclosures will add to your home.
Not sure of your best option, or need some expert advice? Contact us today for a free consultation.
Room enclosures are multi-purpose rooms where you can add a lounge area or a sheltered patio area. Add value to your home with a well-designed room enclosure.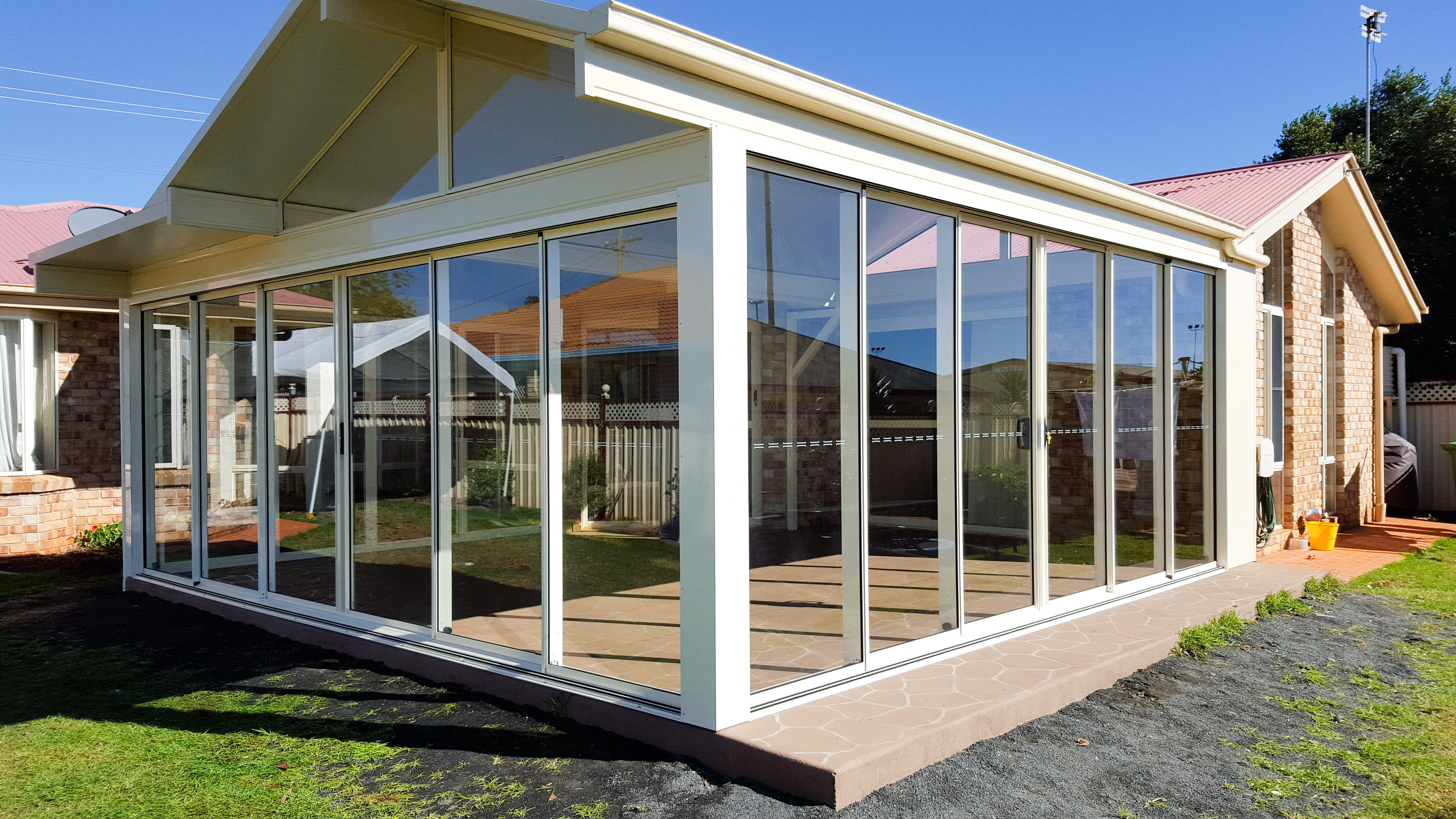 Want a space you can warm up in winter and also cool down in summer? Room enclosures are designed to be completely closed to protect from the elements, but also to be opened when you want a little of that summer breeze blowing in.
Add a ceiling fan, a heater or blinds to make your indoor space your own. Talk to us about what it could look like.
👤
"I highly recommend Prestige Patios & Outdoors, as not only do they do top quality work, but they are reliable and provide friendly service."
★★★★★
Gregoire C
👤
"Dave and the team were really helpful and made the build a dream. Grateful for their sound advice and excellent craftsmanship. Thanks Prestige!"
★★★★★
Matthew M
Our Results Speak for Themselves
Just imagine what we could do to transform your place! Contact us today for a free quote.